SUNDAY 2ND DECEMBER 2007
The topic of the day was outbreak investigation. The team reported to Pusat Pengawalan Vektor at 9 am. We then followed a team of health officers to Kampung Tanjung Luas to prepare slides for detection of malaria based on the recent reporting of new cases in the area.
We visited 2 houses where each one of us were taught and given the opportunity to prepare slides under the supervision of the health officers. As the road leading to the houses were small and unsuitable for vehicles, we reached the houses on feet to collect the samples.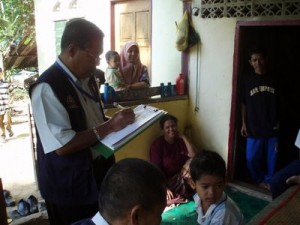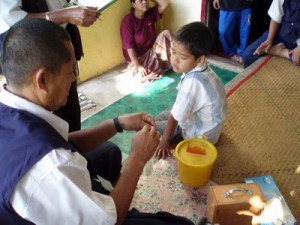 The pictures besides show how the malaria sample is being taken. First, the amount of people and their details were recorded in a piece of paper.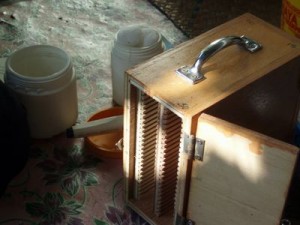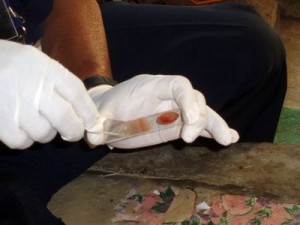 From there, the numbering system is being used as the first person in the list will have their blood sample stored in the first column in the box. The person involved is to be pricked in the finger (after a alcohol swab-to prevent infection) and blood is taken. The blood is smeared into thick and thin film before storing into the box.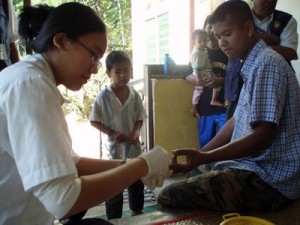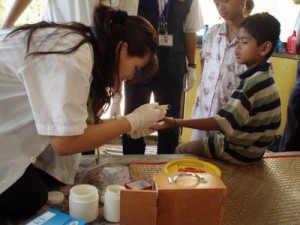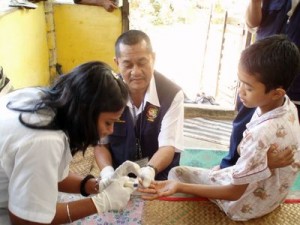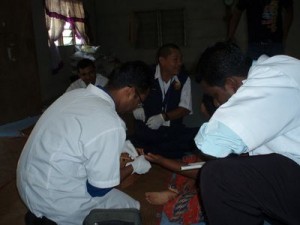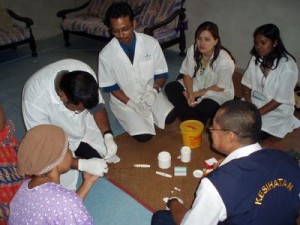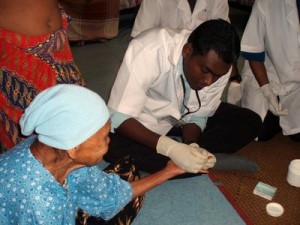 We being given a chance to perform the procedure.
The next programme planned for the day was fogging. We gathered in front of Pejabat Kesihatan Daerah Baling at 6pm.
We were separated into 2 groups whereby 3 students followed one health officer who conducted the fogging. We were then given a chance each to fog a certain area ourselves. Fogging began around 6.15pm and ended around 7pm. The health officer explained to us that fogging is usually done during dusk and dawn. This is because it is the nature of the Aedes mosquitoes to come out during that time.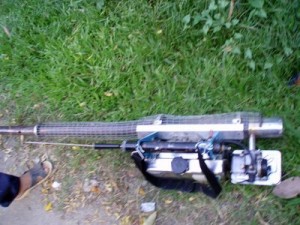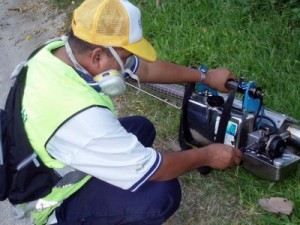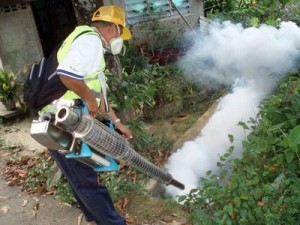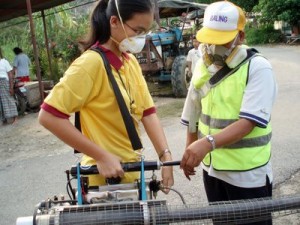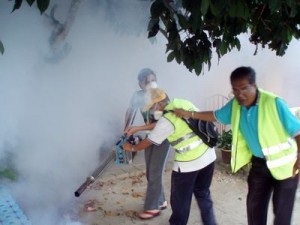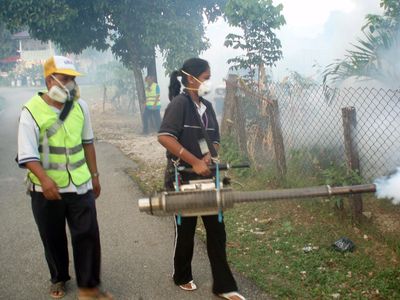 The first photo showing the "agrofog" which was used during the fogging session done on that day. After being shown the way of fogging, we were each being given a chance to fog a particular area.
By Cheah Boon Eu, Source from aimstdho.blogspot.com
Related Posts: