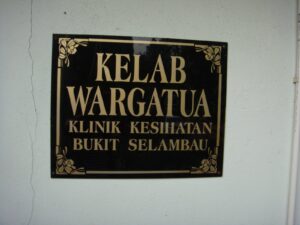 Left for KK Bukit Selambau early in the morning. We were greeted by the very loud music played in the TV and a group of 20 old aunties were moving to the beat of the music! This is the Kelab Warga Mas in Bukit Selambau.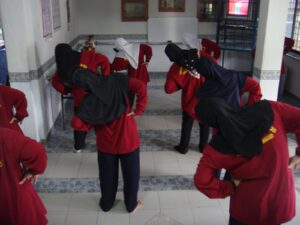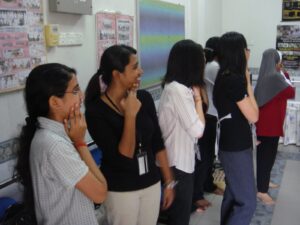 The "aunties" following the aerobics!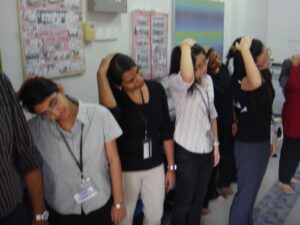 HAHAHAHA 🙂 The uncle (Sri) and aunties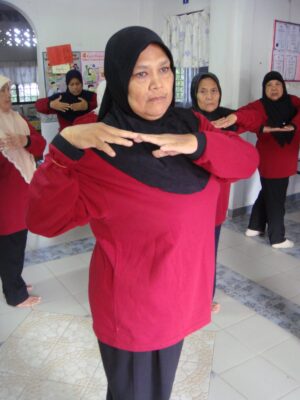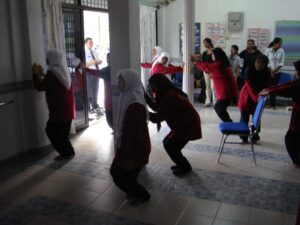 This Kelab Warga Mas started in 2007 by senior citizens from Bukit Selambau who willingly raise fund on their own with some handicrafts and exhibitions. They use an empty building which initially was a quarters in the KK itself for morning exercise 3 times weekly, i.e. Sunday, Tuesday and Thursday.
They have video player in which they follow for aerobics. There are over 90 old people, with age ranging from 50+ and above who registered but only 30 are regular attendants. Normally they start their morning exercise at 8am and will end at 10am normally, in which after aerobics they will either do some Q'uran study or weave the food covers like this.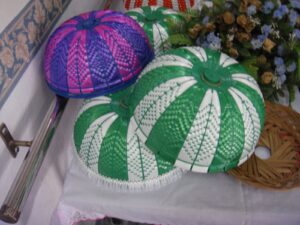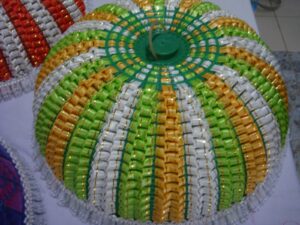 They made all this to welcome us (when they are fasting that day)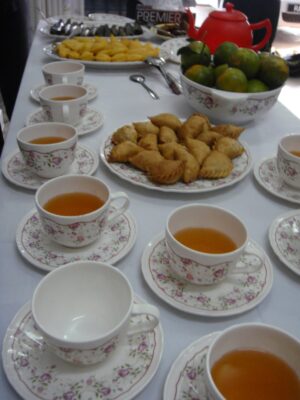 After tea, the girls decided to do some weaving with them.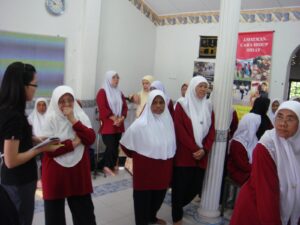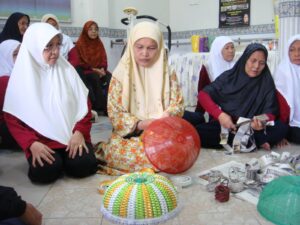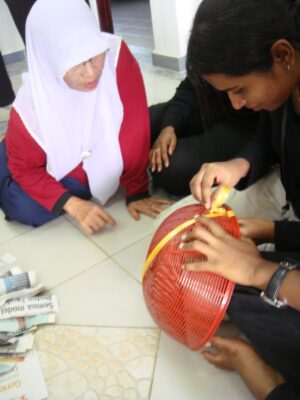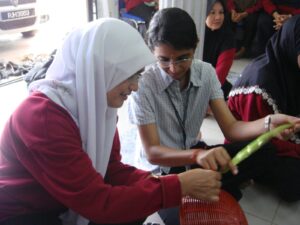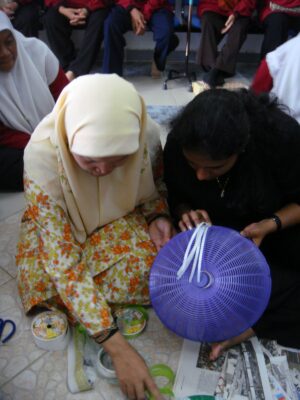 They also collect a sum of RM 2 per month for their membership fees. We really enjoyed spending time with these old people, they are sooo friendly and nice. They really received us well, hope to bring more of our classmates there some day!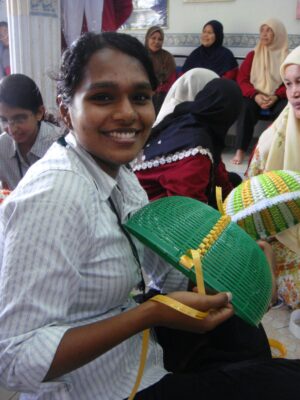 Kala is proud of her masterpiece 🙂
We also visited the OPD and the KKIA (Klinik Kesihatan Ibu dan Anak) of Bukit Selambau, and there are also services like A&E, Pharmacy, Dental clinic that are provided in this KK. They also offer investigations like Pap smear, Urine FEME and Albumin, sputum culture (Acid fast bacilli, AFB), stool culture for ova and cyst of Malaria, HIV screening (Rapid screening), family planning, Serum Bilirubin checking for newborns and vaccinations for children.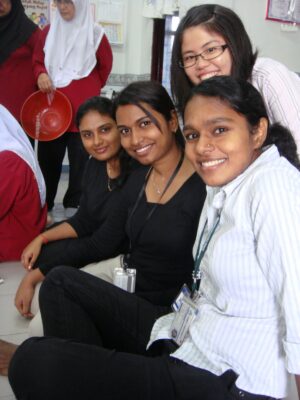 Details on CDC and KPAS will be updated asap!
Cheers, Claudia.
Source from aimstkualamuda.blogspot.com
Related Posts: