MONDAY 19TH NOVEMBER 2007

We reported to Pejabat Kesihatan Daerah Baling(District Health Office) to KJK Maznah Hussin and FMS Dr. Delima Kalsom binti Abdul Wahab.
We later left for Klinik Kesihatan Kupang and was introduced to FMS Dr Zamri Mansor and the medical officers.
Dr Azira, one of the medical officers, later briefed us on the various departments that are available in the clinic. Among those available are the pathology laboratory, pharmacy, computer room, library, dental clinic, psychosocial rehabilitation (PSR), immunization room and many more.
District Health Office Klinik Kesihatan Kupang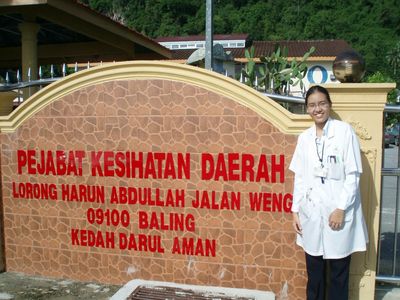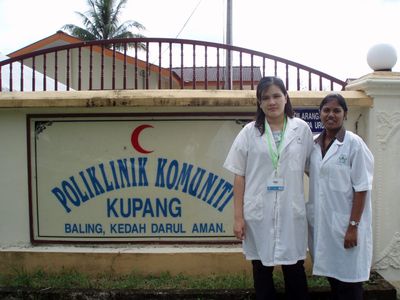 The above photos are taken when we were posted at the District Health Office and Klinik Kesihatan Kupang; respectively.
By Cheah Boon Eu, Source from aimstdho.blogspot.com
Related Posts: