TUESDAY 27TH NOVEMBER 2007
We arrived at Pusat Pengawalan Vektor daerah Baling in the morning and reported to PPKP Rozaidi Shamsudin and PPKP Abdullah Yusof.
Both the health officers gave a concise briefing regarding outbreak investigation.
We learned that Baling has the fourth highest dengue cases in Kedah recording 211 cases up till November 2007 following Kota Star, Kuala Muda and Kulim respectively.
We also learned how fogging for dengue infected areas, were carried out. Under normal circumstances, fogging would be done in a radius of 200m around the affected area.
The health officers also mentioned about other common outbreaks such as filariasis, malaria and Japanese Encephalitis.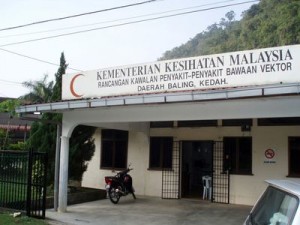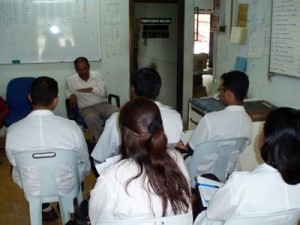 The photos showed the vector department where we were being given a brief idea of what the department do. Later we were told that there was a fogging session in the following week and we urged to follow and observed what they do.
Over here, in this department, there is also a programme where they key in every cases noted. For example, if there is a case of dengue noted, they will sent out teams to do fogging. At the same time, they have the right to "saman" those houses where the breeding of mosquito is found. In the programme showed to us, each person who is been "saman" will be noted until they have pay the compound.
If there is a case of suspected dengue noted, fogging will be done once. However, if there is a positive dengue case noted, the second time of fogging is taken place.
By Cheah Boon Eu, Source from aimstdho.blogspot.com
Related Posts: