Today unlike most other days, we received a call from Sister Salmah notifying us that the school health programme is on. We were not expecting it since she told us that we might not be able to follow the programme because the particular school was further away from our district. Fortunately there was a change in the venue. We were told to meet them at the Sekolah Rendah Islam Darul Aman for a vaccination programme which includes OPV (oral polio vaccine, DPT and MMR) for the standard one students. They had to conduct this programme for 5 classes, but however they managed to cover 2 of them by today, the remaining classes will be conducted tomorrow.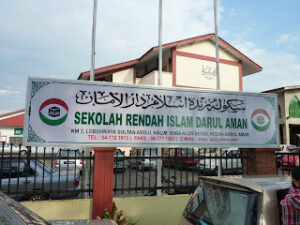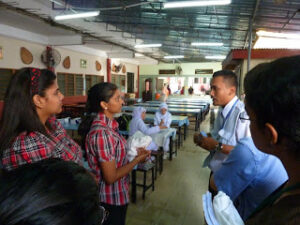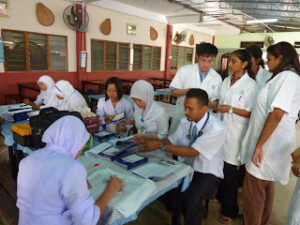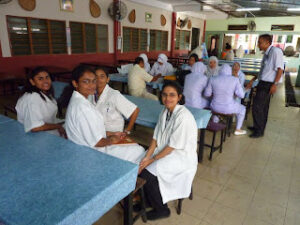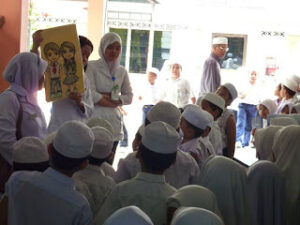 The Unit Sekolah from the DHO Kota Setar was led by Mr. Azrul (MA in-charge) with a few other nurses and MA students doing their practical under Mr. Azrul's guidance. The day started with the whole team teaching the students using diagrams about the importance of clealiness. There were mainly 4 stations which are the recording station where they had to check the parents' approval of their child's vaccination and calculating the BMI of each student (if underweight or over-weight they will notify the student and parent for a dietary counselling), another station was using the Snellen's chart (for the eyesight), physical and general examination (from head-to-toe) and lastly after the students have completed all these stations they will proceed to the vaccination station. They are given 2 drops of OPV and both i.m. injections for DPT (on the left arm) and MMR (on the right arm).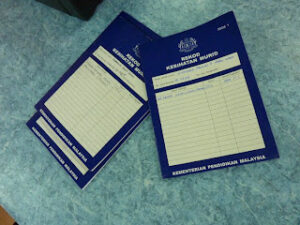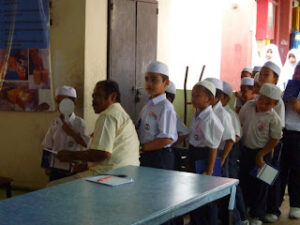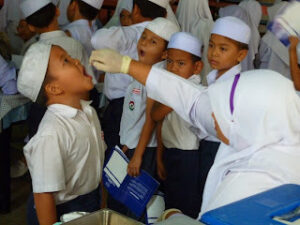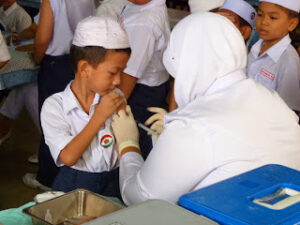 During the whole session, there were certain new cases that were diagnosed such as bronchial asthma, head lyses and rashes (the students were given appropriate lotion for the head lyse and rash).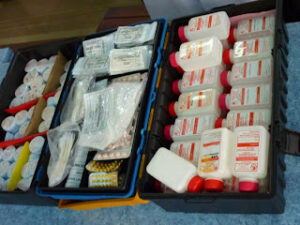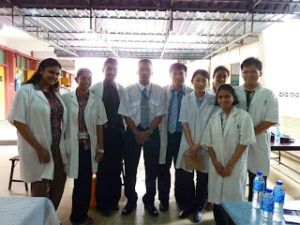 We then took leave once it was almost lunch, after completing a class of 35 students. We went back to DHO Kota Setar around 2.30pm where we had a talk on nutrition by the Pegawai Zat Makanan, Ms. Wahiddah Azmi. She gave us a brief overview about the Program Pemulihan Kanak-kanak Kekurangan Zat Makanan, dietary recommendations for those who are obese, diagnosed of having hypertension and any cardiovascular risk. She also enlightened us on the importance of breast-feeding and the essential nutrients required for pregnant mothers.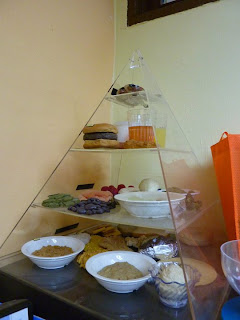 Well that was basically what we had done for the day. Everyday we had a new take-home message.! Till then toodles.!!
By: vrshni
Source: dhokotastarb12.blogspot.com
Related Posts: