In the morning, we were briefed by the staff nurse,Sister Zainab on the School Health Service because later on, we would be brought to a primary school to observe how the nurses serve the service at the school level.
Before organizing a school health program, appointment is needed to be made with the PPD (Pejabatan Pendidikan Daerah) & Headmaster of the corresponding school. The School Health program was started since 1967, it is a integrated programme held between the Ministry of Health and the Ministry of Education.
School Health Service is one of the component of the School Health Programme which cover various activity, such as
Evaluate the level of student's health
Give the medical treatment to the students who have mild form of disease
Give the Health Education
Refer some problematic cases to specific agency.
In order to serve as a good quality, professional services, all the school health team will be given a guideline – Standard Operating Procedure (SOP) to make them clear what are their role, task given to them to make the School Health Programme laugh successfully.
The objective of SOP is – to give the optimal health care to the students at the level of primary school and Secondary school in order to promote the personal health care.
The Specific Objectives are:
to build the awareness and understanding to the students to know their own health level.
to identify the earlier signs and symptoms of the related health problem and treat them as soon as possible.
Communicable disease prevention
give the appropriated care to the students who need the health treatment and special disease.
Documentation
KSK 101 – Pre-school service book (Disease Registered Book)
KSK 103- Immunization Record Book
KKK 104- Vaccine Record Book
PKK 101 – Health Education Record Book
KIB 105- Home Visit Registered Book
Function:
The activities that are implemented in the school service are:
Evaluate and Physical Examination , including the level of nutrition in the pre-school, primary and secondary school students.
Provide immunization to the standard 1, standard 6, Form 1 (HPV vaccine -newly), Form 3 student.
To promote health through various activities such as speech, quiz, exhibition, performance, power point presentation, demonstration and so on.
Provide treatment and advice service to the student who needed.
Refer students to specific agency
Manage the record,monthly and annually report
Implement special project according to plan at the district level
Monitor the occurrence of morbidity among the student.
Despite of the good school health care service provided by the government, according to Sister Zainab, there is some group of residents who refused to receive the free-of-charge vaccination service provided by the MOH. Some of them believed that certain/all vaccine are extracted from pig, as a religious point of view from Islam, they refuse to give their children vaccination. Besides that, some of them believed vaccine will make their children sick. As a consequence, in 2007, there is one poliomyelitis case reported in the Sik District. The affected patient was children who did not receive the polio vaccination.
At 9am, we are brought to the Sekolah Kebangsaan Kampong Kota Bukit, which is located 10km from the Jeniang ( 35minute from Sik DHO).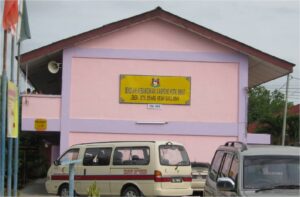 Standard 6 students were called to reach the computer lab and the nurses started to call them 1 by 1 to do some physical examination on the standard 6 student.
Ishihara Test for color blind in standard 6 boys
BCG Scar
Head – look for skull deformity, Head lice parasites infestation, dandruff
ears – ear discharge, abscess
eyes – cataract, snellen Chart
cervical lymphadenopathy
Nose
Mouth
Teeth
Chest – pigeon chest
Back – scoliosis, kyphosis
Genital area- scrotum, testis
Hand and Foot – scabies infection
Weight and Height
Related Health problem- such as coughing (auscultation is done)
Some of us helped nurses to do some physical examination as mentioned above. Zheng Hao was assigned to test the color vision by the ishihara chart. I( Jun Sian) performed some physical examination on them. Tharshinii and Fidelia measured their weight and height.
In order to look for the symptoms of scabies(skin burrow) , students was asked to extend his hand out, expose his leg and take off their socks.
Once finishing the examination, nurses will report their health status in the Student Health Record Book (rekod kesihatan murid)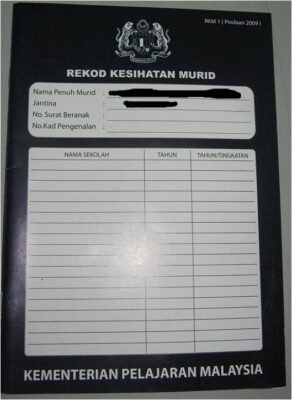 During the examination, we found a skin infection case. A standard 6 malay student has a skin infection – Tinea Versicolor. In malay word – panau or panu. He has such kind of infection near the both side of his face and his head.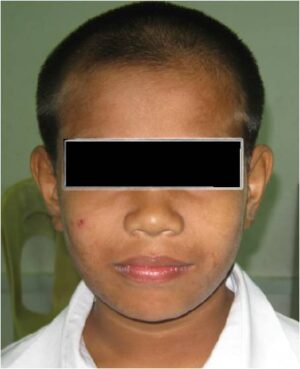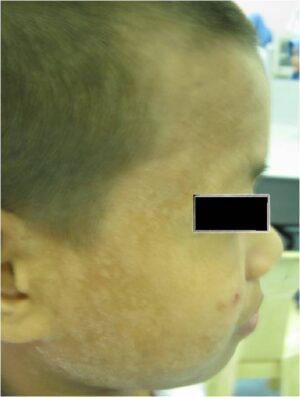 In the examination, we found that most of the students are underweight, especially boys. Vitamin supplementary was precribed to those who are underweight. From the survey done by DHO, they have found that at the pre-school age, > 50% of the children would have underweight. And Those underweighted children are mainly come from town. The reason is because their parents have no much time to spend their time to cook, instead, they will give money to their children to buy their food. Another reason is at this group of age, they are more active. They tend to play around and forget their meals. Whereas for those in the rural area, mother will cook everyday because they are exclusively housewife. However, as age increasing, the incident is decreasing.
Whereas for those with mild common treatable disease, some medicine will be precribed. For example, in the case of tinea versicolor, antifungal cream was prescribed to the student.
Immunization for BCG is no more in standard 6 students; as for Rubella vaccination, MOH stopped it until 2008. After 2008, there is no more rubella vaccination for the standard 6 girls.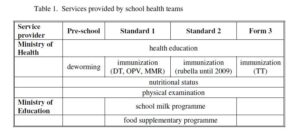 Next group would be the standard 1 students. They are taught in how to wash their hand ( 7 steps of hand washing). Sister Zainab will present them with sweet if they remember the 7 steps as a reward. It is a good idea because students will learn how to keep hygience. Besides that, she also give them a short speech in the importance of hygience in a simple way so that students able to catch the point.
Later on, they would have the vaccination for boosted dose of DT, MMR( implemented since 2003) and OPV.
At 11.am, we came back to Sik Health Office because we were having a class in Family Health.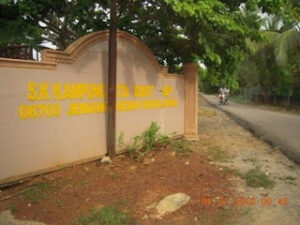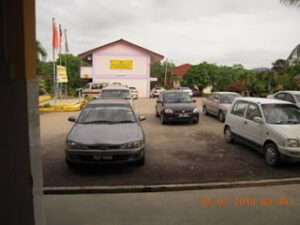 By Jun Sian
Source: mbbs12sik.blogspot.com
Related Posts: