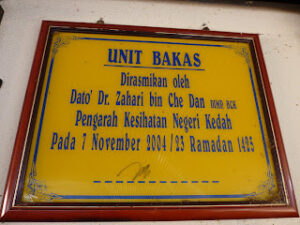 Morning 8.00am
After we had a WARM welcome by Mr.Tengku Yusuf yesterday, finally we reached Kota Setar DHO by 8am today. However, we were then told that our activity will only start at 9am. So all of us had our SECOND breakfast in a mamak shop.

9.00am
We had a short introduction about BAKAS and their job responsibilities given by Mr. Haji Rami from Unit Kebersihan Alam Sekitar. Then our field trip started.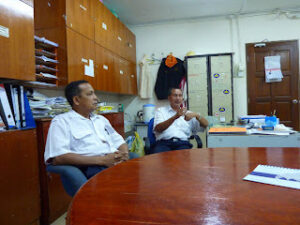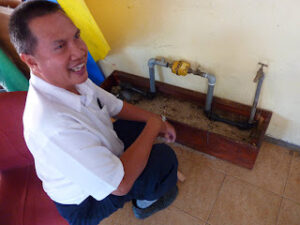 9.45am
We reached our destination which is "Sungai Mati Langat". This place is named so because the sungai (river) here is really dead, water was dried out and it became a garbage dump.
We were shown about the piping system which was still under construction. It was started just about 2 days ago. The villagers worked together to build on it. This area looks quite modern since most of the houses are brick houses and now they have proper flush toilets.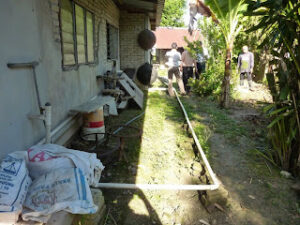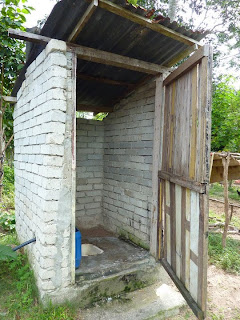 10.30am
The people here are very nice and they welcomed us with coffee and some kuih-muih. The coffee is processed by themselves. It tastes sweet although they added only a bit of sugar. FANTASTIC!! Oh, we also had some free rambutan.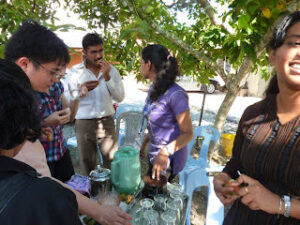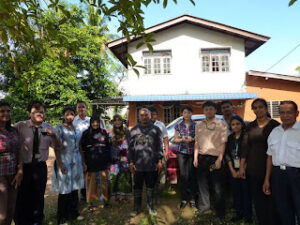 11.00am
We headed to another place to see the completed piping system. It was completed in 2008. Without our knowledge, we crossed the "Sempadan of Pokok Sena". Here, we saw the manual water pump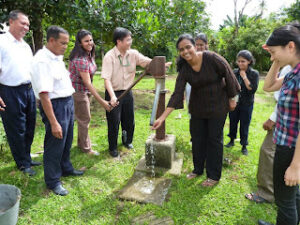 We also bought lots of rambutan here. Yummy, our field trip today is very fruitful.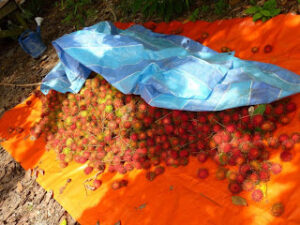 Afternoon 2.30pm
After having our lunch, we were briefed by Mr. Izudin from unit KMAM about water sampling. He showed us the tools needed for water sampling such as water container, whirl pack, pH meter, NTU meter… Then we were shown about the procedures in water sampling at a sampling point nearby.
Each of us gets the chance to try to get the water sample. Make sure your hands are clean so that the water will not be contaminated.
by Lauren
4.15pm——-END——-
Source: dhokotastarb12.blogspot.com
Related Posts: