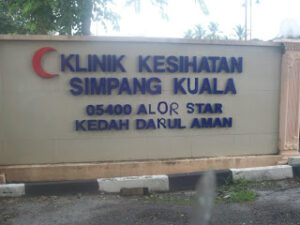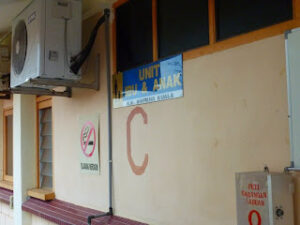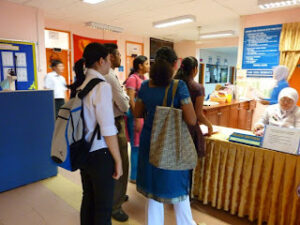 Today we had an adventorous and very memorable journey. We went to KK Simpang Kuala, which is about 15 minutes drive from our KK Kota Setar. There we met Sister Muzleefah who was in-charge of bringing us to the special home @ Pusat Pemulihan Dalam Komuniti Putrajaya (PDK).
*PDK is under the umbrella of Jabatan Kebajikan Masyarakat (JKM). It is a project that complements, supplements and has partnership with JKM. Special children who are not able to cope with studies in regukar schools are enrolled in PDK to receive appropriate education.*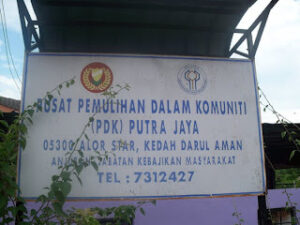 We were warmly received by the caretakers, Cikgu Wan and her helpers. This home fosters children who needs special attention like down syndrome, spastic, autistic, dyslexic, hyperactive, blind and mute children. There are about 30 children on an average who attends the sessions conducted here which comprises of all the 3 races. The age ranges from 2-20 years old. This sessions are conducted daily (except on public holidays) lasting from 8am till 2 pm.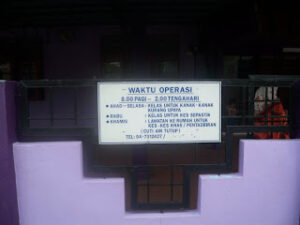 This is the schedule for the home.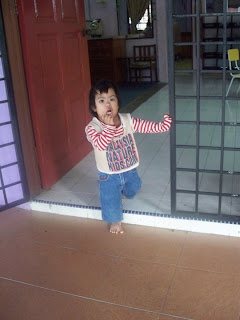 This is Dik Nah who is a Down's child. Though appeared very reserved at first she slowly opened up n started playing with the rest of us.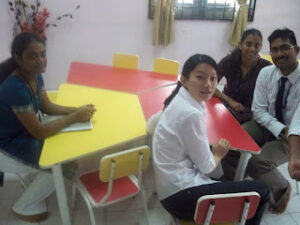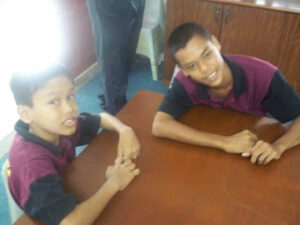 These are Muaz and Ashraf. Muaz is a spastic child where both his lower limbs are weak and thus he uses his hands to move around. Ashraf on the other hand is a slow learner and dyslexic.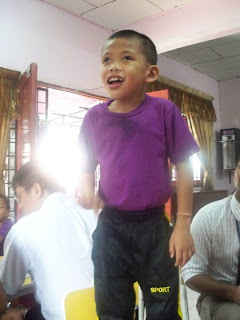 This is Ah Boy who is mentally challenged and a hyperactive child. He is not able to communicate with us but he never failed to amaze us.!
We spent almost half a day there. We played games and sat together with them for colouring activity. Since most of the children are a big fan of football, they were overjoyed with the mini-FIFA that we played together.!
Finally it was lunch hour, we joined them for lunch and bit a very sad farewell. 🙁
By: vrshni
Source: dhokotastarb12.blogspot.com
Related Posts: