By Kogil Thavamoney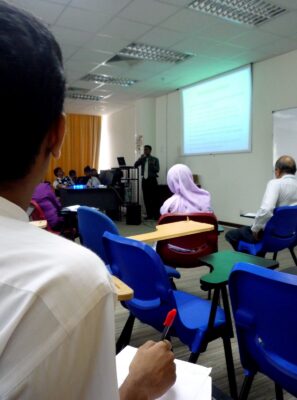 With our souls still back in Kampung Nelayan, the morning started with Clinicosocial Profoma presentations. First up was Shalini from group 2 in the presence of Prof.KAN……The presentation sailed smoothly until Prof. KAN asked for some clarification and the discussion went on and on. In the midst of this, some of our friends sneaked in quietly into class and glided into their seats. Presentation continued with occasional questions from Prof. KAN here and there to add on his views for improvement on our presentations in future. It went on till 10.30am.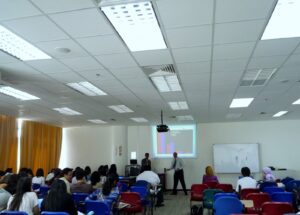 After a long break, we assembled back in SR 2 by 2pm….WOW…such a long break, for brunch I guess….the time in which, our IT committee has been busy compiling the data from group leaders and data merging was lead by Mr. Ker Wei; while, the rest of us organised ourselves into our own groups and started a discussion on methods of analysing and dummy charts.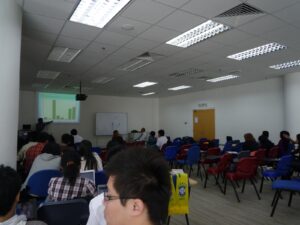 Our chairman briefed us on the presentation of our survey which commences this Thursday.OMG, that's a little too soon….Oh no!!…. We're behind time…..we've got to pace up and cope with the workload. On the other hand, Group 4 was ready with their presentation by Mr. Lau Hong Wea (Our PROF). During their presentation Prof.KAN identified some "Red Flags" and made us all crack our brains in attempt for solution on that matter….However it ended up pretty well.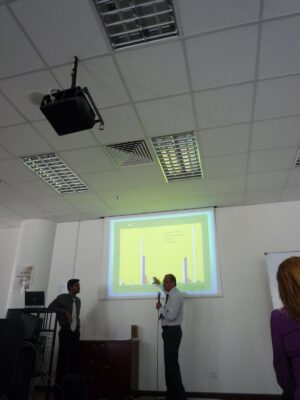 And CONGRATULATIONS!!!! Our data has been successfully merged but data cleaning had yet to be done by the group leaders. A small demo on data cleaning was given by our IT professional, Mr. Kenny…And then, the clock struck 5pm, so SAYONARA for now….And DON'T forget to catch up with our next blog tomorrow……Singing off for now …
Source: aimstbatch13.blogspot.com
Related Posts: